Until now, if you wanted to send a new email to a customer, you had to use the compose app. However that did not create a new ticket in SupportBee (unless the customer replied) and also needed access to a SMTP server. We had a feature for creating new tickets in the web-app but that did not send customers a copy of the ticket (we originally envisioned it as tool for phone support where you are taking notes with a customer on call). Starting today, you can send a copy of the new ticket to the customer. There is a checkbox to toggle this feature. It is enabled by default.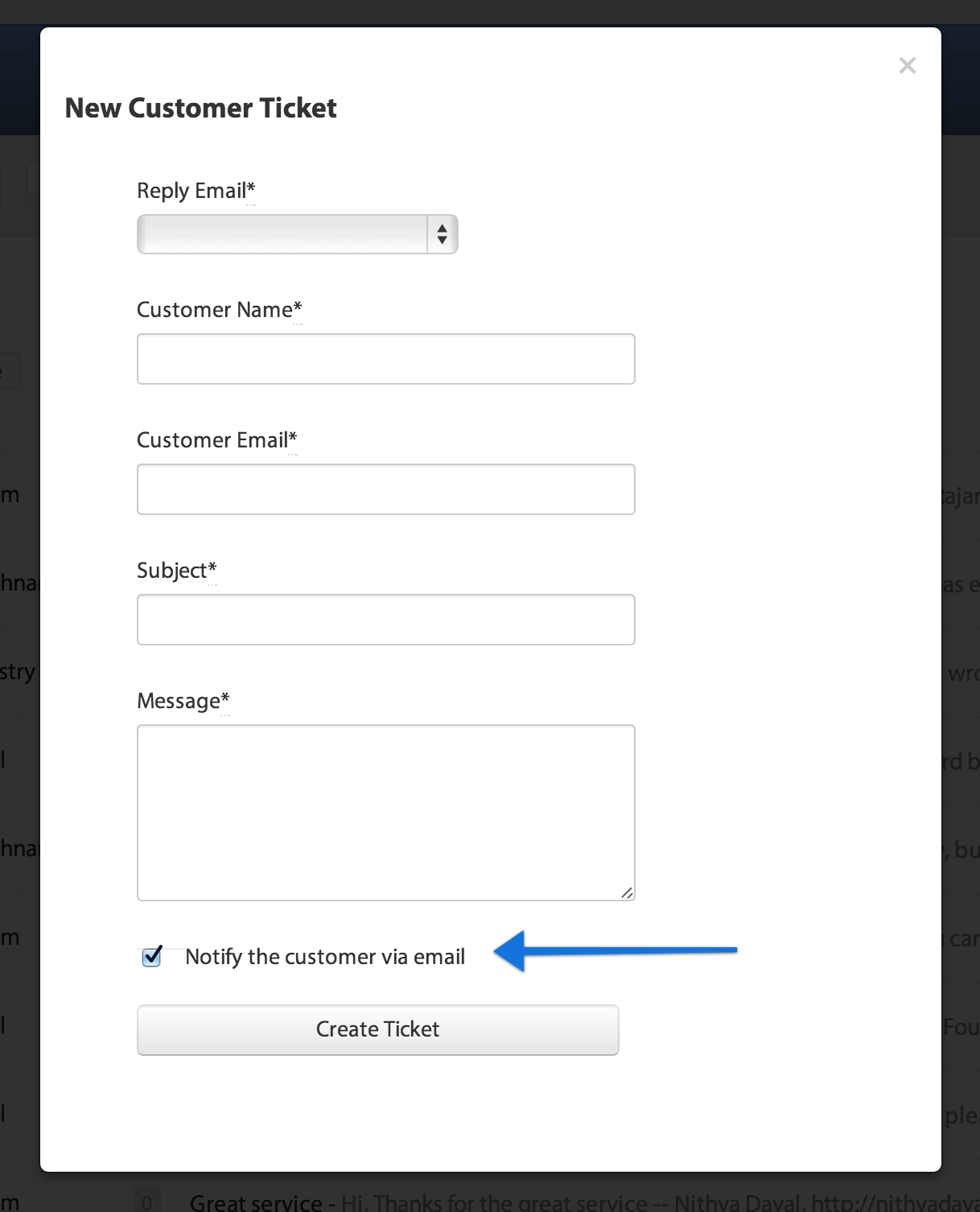 If you are creating new tickets using the API, pass on notify_requester:true in the JSON.
To make sure your customer receives only one copy of the ticket, if you have an auto-responder enabled, we will not send the auto-response for tickets that have requester notification turned on (we'll do this automatically).