SupportBee emails you a payment receipt for every successful payment. However the receipt was pretty basic and there was no way to customize it before. There were two popular requests when it came to receipts
A way to configure the receipients for receipts.
A way to add a company name (name of the desk and legal company name can be different) and a place to put in Tax and other information that your accounting department might need.
We are happy to announce that now you can do both. Head over to Admin > Billing > Receipt Settings and you will see this screen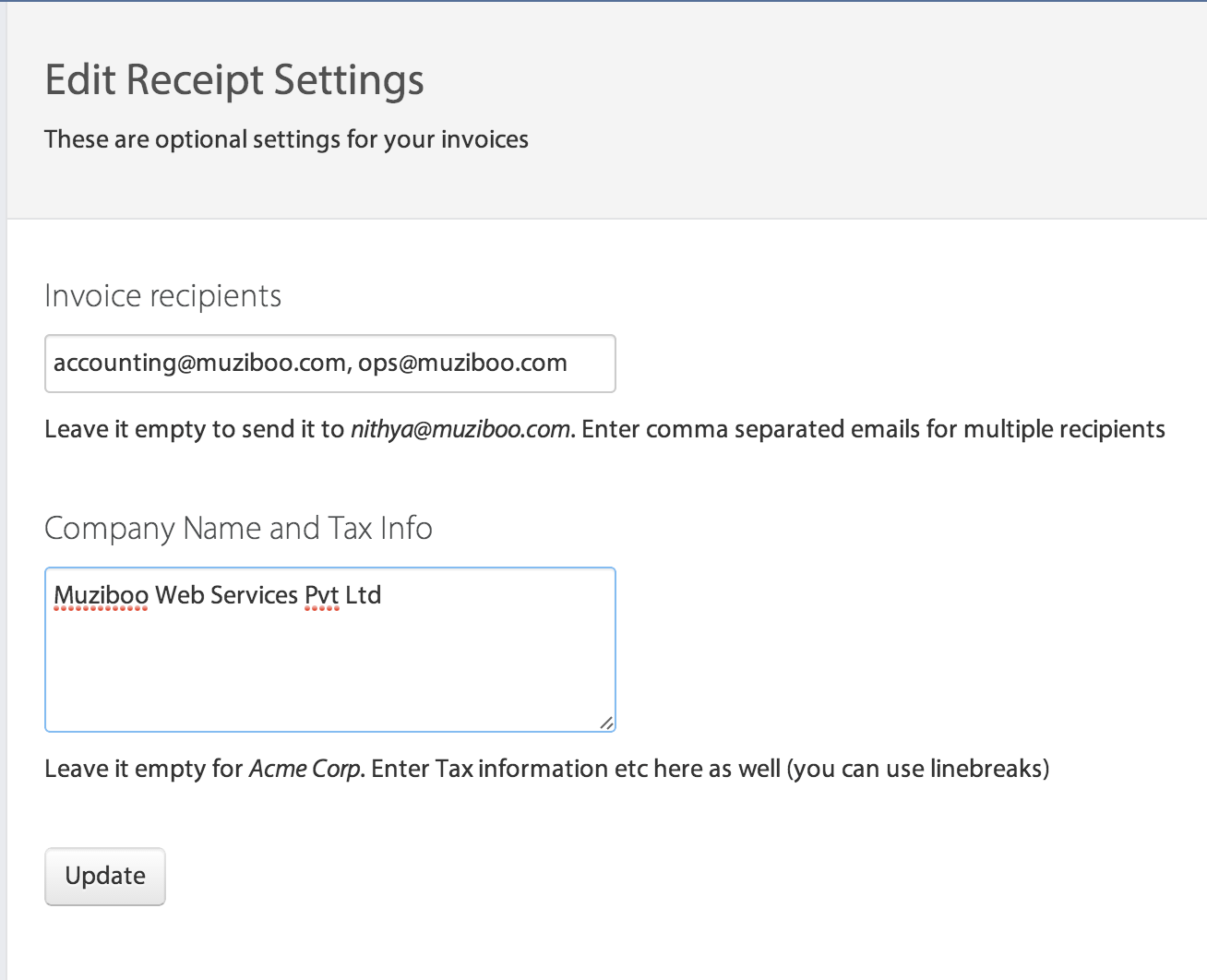 These are optional settings and you can use them if you want your receipts customized (or emailed to different receipients). You will also be able to download your old receipts (for payments made after Aug 29th 2013) by visiting Admin > Billing > Download Receipts.