Earlier this week, we rolled out a useful addition to the New Tickets screen. You can now copy people when creating a new ticket.
Once you click the 'New Ticket Button', click on the "Add CC" link to bring up email address input box :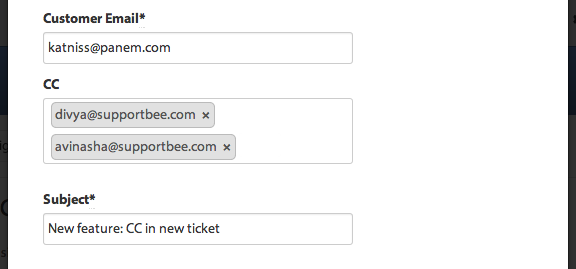 You can add multiple email addresses in the box. We'll highlight the email address in red if it looks incorrect.
Please reload the app to start using the feature.